Press & PR
Check out our SPEAR news articles in the local press
---
Big Lottery Press Release
____________________________________________________________
Orleans Park School produced this BBC School report on SPEAR
---
Richmond

and

Wandsworth

councils to work with

SPEAR

to help

homeless women

experiencing

domestic violence

View the article Here
---
Help at Hand

to assist the Homeless
---
---
---
---

---

Ride London 2016
Leo Gask, pictured to the right, is a former client who rode in the Ride London event last year. From the help SPEAR gave, Leo was inspired to raise money to help people who may be in the same position he was just a year before.
Click here for more information on the
2017

Ride London and how you too can take up the challenge to help our clients.
---
 Kingston churches action on homelessness – Article about SPEAR's work . Check out the February 2016 issue. 

KCAH SPEAR Article
---
Richmond upon Thames Chamber of Commerce –  

Chamber Newsletter

 April 2016
.

 Sponsor a Chamber event in 2016, get involved and support SPEAR, local charity with places at the

Prudential Ride London 2016.

Local offers and business opportunities – Chamber EWire – April 2016.  Generate increased sales and brand awar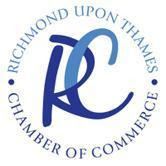 eness by sponsoring a chamber event 2016. SPEAR continues to have opportunities for fundraising events. Get in touch at fundraising@spearlondon.org
---
Support for homeless women with a history of domestic abuse
Richmond & Twickenham Times pdf
Richmond & Twickenham Times online
---

South West Residents' Journal have  an article about SPEAR. Check out the December 2015, Issue 32, page 6
---
Promising teen singer releases single to raise money for SPEAR! Have a read of this news article from The Guardian    about it all;
---
 An article about our SPEAR Charity Christmas Pantomime;
---
An interview with Stuart Nevill, our CEO, in SW Londoner.
---
Publicity Resources
Visit our Local Community page to find publicity resources to help with your charity work with us. Whether you are a school/university, church, community group or just looking to fundraise for SPEAR, we have a variety of different resources readily available for you to download and use.
If you are looking for our financial reports and impact report, please visit our finance and impact report pages.