Join #TeamSPEAR at the London Walk 2023!
Grab your comfiest shoes…. and get walking to help us fight homelessness! 
On Friday 10th March 2023, the London Homeless Collective will again be taking to the streets of London to raise money for homeless charities across the city. 
Step by step, we can support those who need us the most. 
We look forward to seeing you there!
The pre-event activity will start from around 6.30pm and the walk will start at 9.00pm from St Martin's in the Fields Church, near Trafalgar Square.
Expected finishing times are around midnight for the 10k, 3 am for the half marathon and 6 am for the marathon walkers.
There will be a reception for people at the end of the walk and space for them to rest and recover.
Refreshments will be provided for participants and there will be full event support on the night!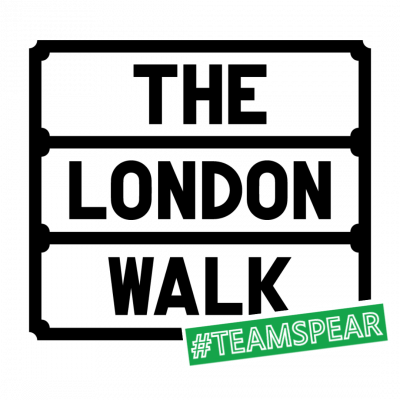 As part of #TeamSPEAR you'll be raising vital funds for us to support anyone facing or experiencing homelessness so that we can then move them into secure accommodation, provide them with effective support and help them work towards a positive future. You will also receive:
Enter your details to find out more.
Places are limited and we expect to sell-out, so the sooner you book in your places, the better!