Donate to SPEAR this Winter
Your donation is vital for people to start their pathway from homelessness to independence.
This Winter, help our Rough Sleeper Outreach teams support people who find themselves living on the streets.
Outreach Workers are often the first point of contact for someone experiencing homelessness. They go out late at night and in the early hours of the morning to find people who are rough sleeping and make referrals as well as support them off the streets and into accommodation.
Finding accommodation can sometimes take time, so our Outreach Workers do all they can to support people living on the streets by regularly checking-up on them and by providing vital goods such as gloves and handwarmers, sleeping bags, food, oyster cards so they can travel to health appointments or attend a drop-in centre for showers and hot meals. They also provide mobile phones, credit and power packs – essential for getting in touch with people on the streets once accommodation and appointments have been secured.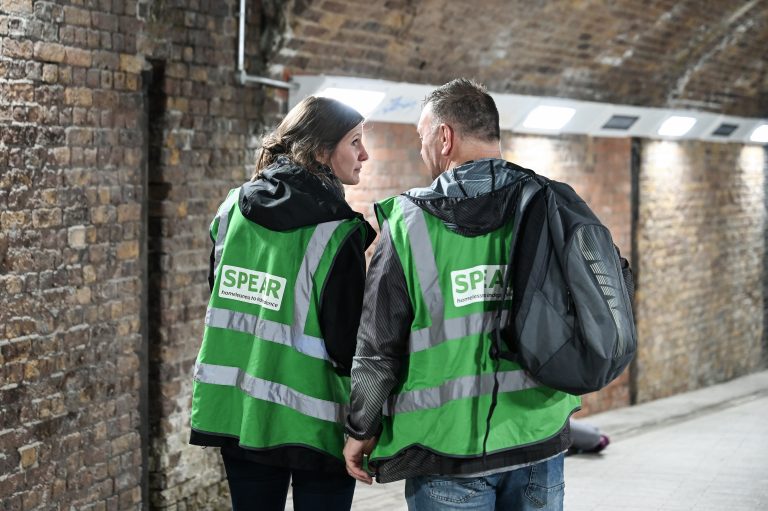 When SPEAR supported me off the streets, I was fascinated. I thought what a wonderful thing to do and I now feel very lucky because I love my job. Having been on the other side of the process myself, I would like to thank you for your supporting SPEAR. The range of services available means that people get the support they deserve to rebuild their lives, like I did.
Your donation helps people like Andy, who was pushed into homelessness after a relationship breakdown. Andy was a successful builder but, after experiencing domestic abuse, he could not access his home or tools, and lost everything. With your help, our Outreach team was able to support Andy off the streets and into accommodation. Andy then undertook our Peer Mentoring Programme, volunteered, and is now a full-time Outreach Worker.
What your donation could do

Who you will be supporting this Winter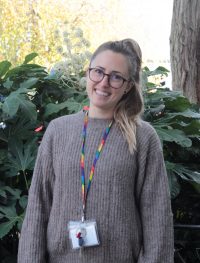 Rebecca joined Richmond's Rough Sleeper Outreach team earlier this Summer. She explains what she has gained from her role and how everybody's story is unique.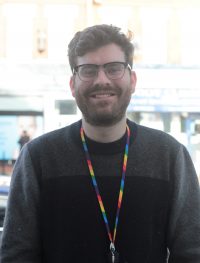 Rob, Rough Sleeper Navigator
Rob is a Rough Sleeper Navigator, working with clients who may have complex needs or are particularly entrenched in the street homeless lifestyle.