The Outreach teams encounter people on their first steps from homelessness to independence – providing pathways and support to assist people off the streets.
We work with people who are rough sleeping, and do shifts late at night and early in the morning to find these individuals. SPEAR then works with people on a housing pathway, and assists them to link into various support services, tailored to the challenges an individual might face.
Currently, SPEAR provides a homeless outreach service to rough sleepers in the boroughs of Richmond, Wandsworth, Kingston, and Sutton.
The outreach teams also have navigators, who work with clients who may have complex needs or are particularly entrenched in the street homeless lifestyle.
Making an Outreach team aware of a rough sleeper is simple, and can change a life.
The best way to refer anyone whom you see rough sleeping in Greater London or within the UK, is through Streetlink.

Once referrals are made, Streetlink then alerts the rough sleeper team that covers that borough so they can respond to the referral.
Alternatively, you can call 0300 500 0914, or download the Streetlink App.
Please do not report rough sleepers through SPEAR's social media, email or phone numbers. Referrals through Streetlink are the best way to ensure that no referral is missed and that the right team is allocated to see the client.
Use the link below for the boroughs of
RICHMOND, KINGSTON, SUTTON
Use the link below for the borough of
WANDSWORTH
Please note we do not work with those who are sofa surfing or insecurely housed – these people should make a homelessness application with their local authority to get assistance. 
SPEAR's Outreach Teams are commissioned only to work with those rough sleeping.
We would encourage you to use the Streetlink referral mechanism. 
However, if there are any challenges with making the Streetlink referral, Outreach Teams can be contacted using the following email addresses:
Please note that without signed explicit consent from a client, we will be unable to discuss specific cases with you, due to GDPR and data protection.  We appreciate this can be frustrating if you have seen a rough sleeper on a number of occasions.  Please be aware that in most cases, we will be aware of the rough sleeper, and will have offered support.  Some individuals have complex backgrounds, and it can take time, patience, and trust for an individual to accept the support that is available to them.
You can also call our rough sleeper helpline, on 0208 404 1481, but again, we cannot discuss individual cases without explicit consent.
To find out more about Severe Weather Emergency Protocol, please click here.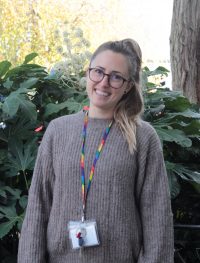 Rebecca joined Richmond's Rough Sleeper Outreach team earlier this Summer. She explains what she has gained from her role and how everybody's story is unique.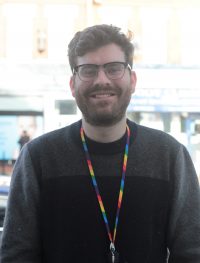 Rob, Rough Sleeper Navigator
Rob is a Rough Sleeper Navigator, working with clients who may have complex needs or are particularly entrenched in the street homeless lifestyle.
Financial donations are vital for our charity work. 
No matter how big or small, we really appreciate every single donation that you can give.