When did you join SPEAR and what is your role?
I started working at SPEAR in November 2020 when I joined the Homeless Health Link Service. I am part of a team that ensures our clients have access to health services, both mental and physical.
As part of this, we have drop-ins that clients can attend across parts of South West London. If they want – or if we think it's useful – we'll go with them to their appointments. This often helps communication between staff, clinicians and clients. While most clients can manage their own lives, we work predominantly with clients who struggle more in engaging with their day-to-day activities, due to language barriers or for other reasons. For example, we give clients vouchers for food if necessary and top up oyster cards to help them get to where they need to be.
I'm very happy that I can use what I studied in my degree within my role at SPEAR. It allows me to go beyond the wall that my research built, as when I was studying we were never allowed to engage with our participants. My job at SPEAR means I can put my experience to good use by interacting and helping my clients on a daily basis. Professionally, I feel at home.
What did you do before joining SPEAR and what is your background?
In my home country of Mexico, I am licensed as a clinical psychologist and I had a small private practice under supervision before I came to England eight years ago. I came here to undertake my postgraduate studies in neuroscience. First, I did a master's in neuroscience at King's College, and then an MPhil in cognitive neuroscience and psychoanalytic studies at UCL. During that time I did research in seven different stroke units around London to explore the effects that a stroke can have on an individual's feelings and mood. Now I am training as a psychotherapist in South London.
Why SPEAR?
I had never worked in the homelessness charity field before although I had always had an interest. When I was looking for a job, the opportunity came up. Once I looked into the charity, its location and what they do, I felt it was the right place. It was like I was meant to find SPEAR. Overall, I'm very happy that I use my specialist field to help people who are experiencing homelessness and have health problems.
What are some of the challenges of supporting clients' mental health? Do you have examples of good outcomes?
In terms of mental health services, I believe there is a crisis at hand. Often, if a client is not seen as an immediate threat to themselves, it takes them longer to be referred. A lot of clients need talking therapy for example, and we find it difficult to get this for them, with many clients often on the waiting list for months.
The pandemic caused a lot of challenges. For example, dentists became shut or they experienced a terrible backlog. To tackle this, we were able to refer clients to a mobile unit that went through Clapham. It was great to be able to refer them to dental services, especially at a time when they really were unavailable to most.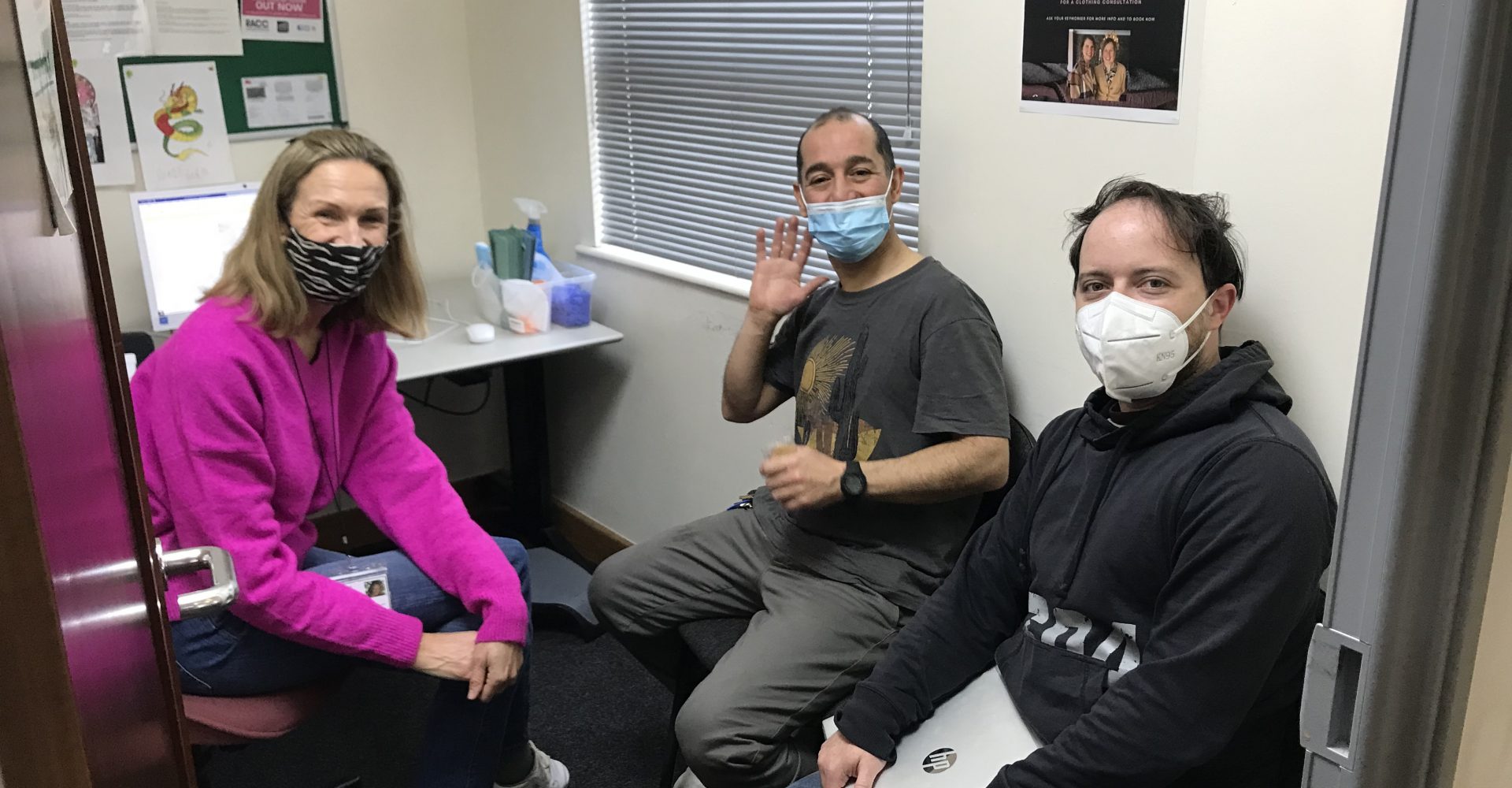 How has your workload been since Covid up to now? Do you expect an increase in 2022?
Throughout the pandemic the number of homeless people SPEAR worked with significantly increased. Our team is supporting a current caseload of over 175 clients with their health. Sadly, this Winter our services are still needed more than ever.
Arrangements made during the pandemic for many hotels to house rough sleepers have come to an end, forcing them to return to the streets.
People's mental health and wellbeing have already been affected by the pandemic. Now many are facing a worrying future with rising living costs and no protection from being evicted. The furlough scheme has ended, this will inevitably lead to redundancies and already stretched family incomes breaking. This is coupled with the ending of the Universal Credit uplift in October.
What can people do to help? What advice would you give others considering a similar role?
People need to be more human with those experiencing homelessness. That means, having a talk with individuals on the street, or engaging with their dogs if they have one (with permission!).
You can also have a direct impact on our work, whether it be for a particular service or SPEAR overall, by making a donation or getting involved in fundraising and volunteering. Click here to see a variety of ways you can help: https://www.spearlondon.org/get-involved/
I would advise anyone wanting to work for a charity like SPEAR to use a humanistic approach. This is because the most important thing is to be open to what our clients do and say – even if it's bad or aggressive, you can't judge them through a moral scope. You just have to be open.